2015:




<< The date is coming up fast! On August 22-23 Rhythm 'n QUE will host a two-day competition class replicating our timelines and turn-ins for a KCBS contest. Attendees will see our processes, preparation, and boxing, and sample all four meats. Click here for more information.

---

July 25: RnQ came away from
the Days of 47 BBQ Rib & Rodeo with 1st ribs, 5th overall and
1st dessert, acquiring our first
of the new enameled 180 pins.
Guess all our old ones are
"vintage" collectors items now!

---

June 14: The BBQ Battle Royale at Taste of Dallas was like no other event we've attended -- the team lot looked like a Jambo dealership and the field included 7 world champions. RnQ turned in 1st ribs, 1st pork and 10th brisket for 4th place overall.
---
April 25: 702 in the 702!
Rhythm 'n QUE cracks the 700 club! 702.8576 to be exact, with calls of
1st chicken, 4th pork and 4th brisket for Grand Champion.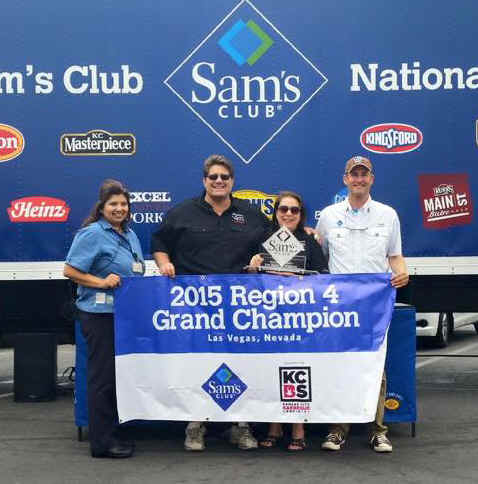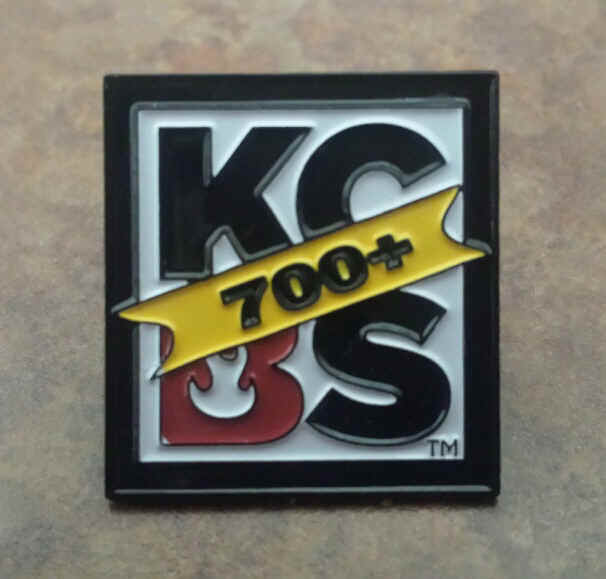 ---
| | |
| --- | --- |
| | << March 20-21 and March 27-28: The contest season opened for us with two Sam's Club series local contests. The first, in Tucson, saw us turn in 3rd ribs, 1st brisket, and landing in 3rd overall. When the open registration period came, Reno was our shot to get in one more contest, and we had 6th ribs, 7th pork, 2nd brisket and 4th overall. |
---
February 14 -- RnQ started 2015 with our first-ever adventure in sub-zero cooking!

We were in Hinsdale, IL for the

Cancer Sucks Chicago

competition BBQ class to benefit the Corliss Johnson Foundation.
At -6 degrees that sunny morning was blessedly windless, so the WSM ran right on schedule powered by the Stoker. We were honored to instruct alongside Scottie Johnson, Rich Parker and Mike & Beth Wozniak at this amazing class for such a worthy cause.